Contact Ferguson Law Associates today to arrange for a consultation concerning your legal needs.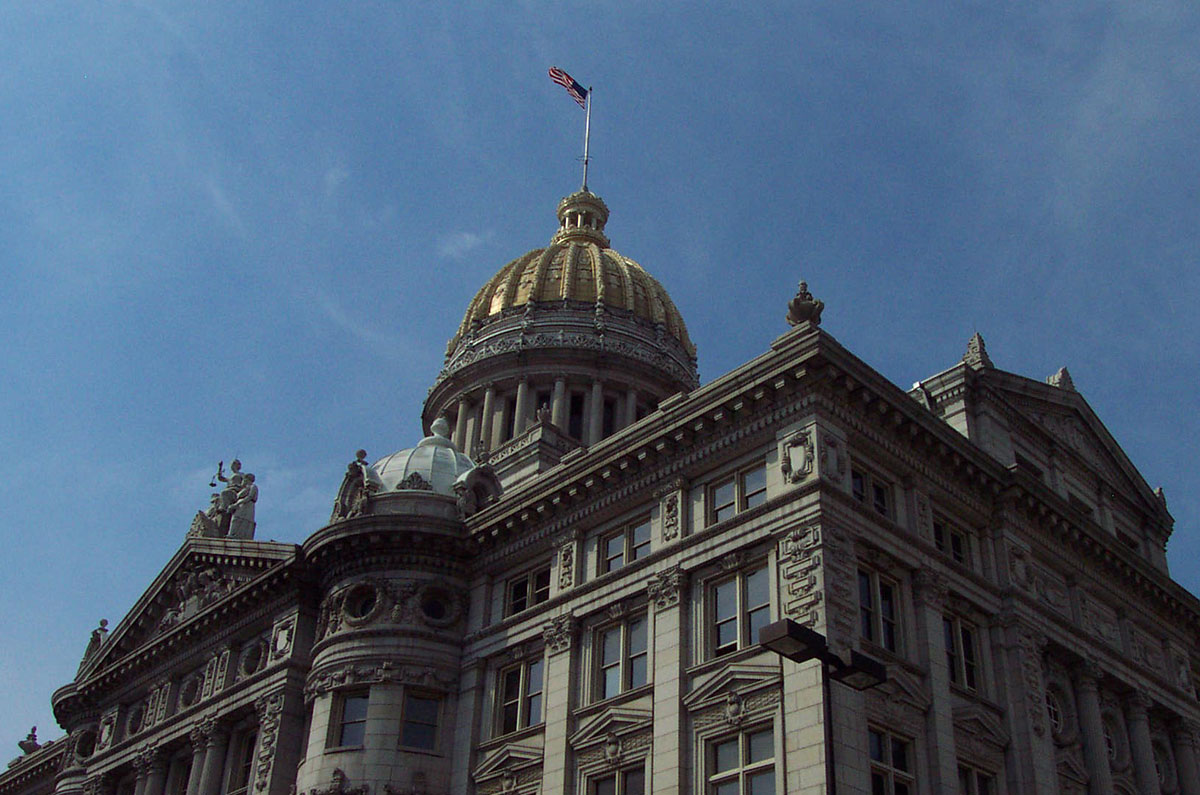 Serving the Legal Needs of Westmoreland County and beyond for over 60 Years
Established in 1960 by Richmond H. Ferguson, III, Esq, the firm became a true family concern in 1989 when Mr. Ferguson was joined in private practice by his son, Attorney Michael D. Ferguson, Esq., followed soon after by Michael's brother Attorney Terrance C. Ferguson, Esq.
Learn more on our Attorney Profiles page.
The Ferguson Law Difference
In today's economy too many attorneys find it necessary to take any case they can get, regardless of whether they have the requisite skills, expertise, and experience to provide the highest quality service to their clients.
At Ferguson Law Associates, each of our attorneys specializes in a designated area or areas of practice, in order to provide you with the highest possible quality of legal representation and service. Furthermore, your attorney handles your case personally, from beginning to end. It's the kind of expert, focused attention your case deserves.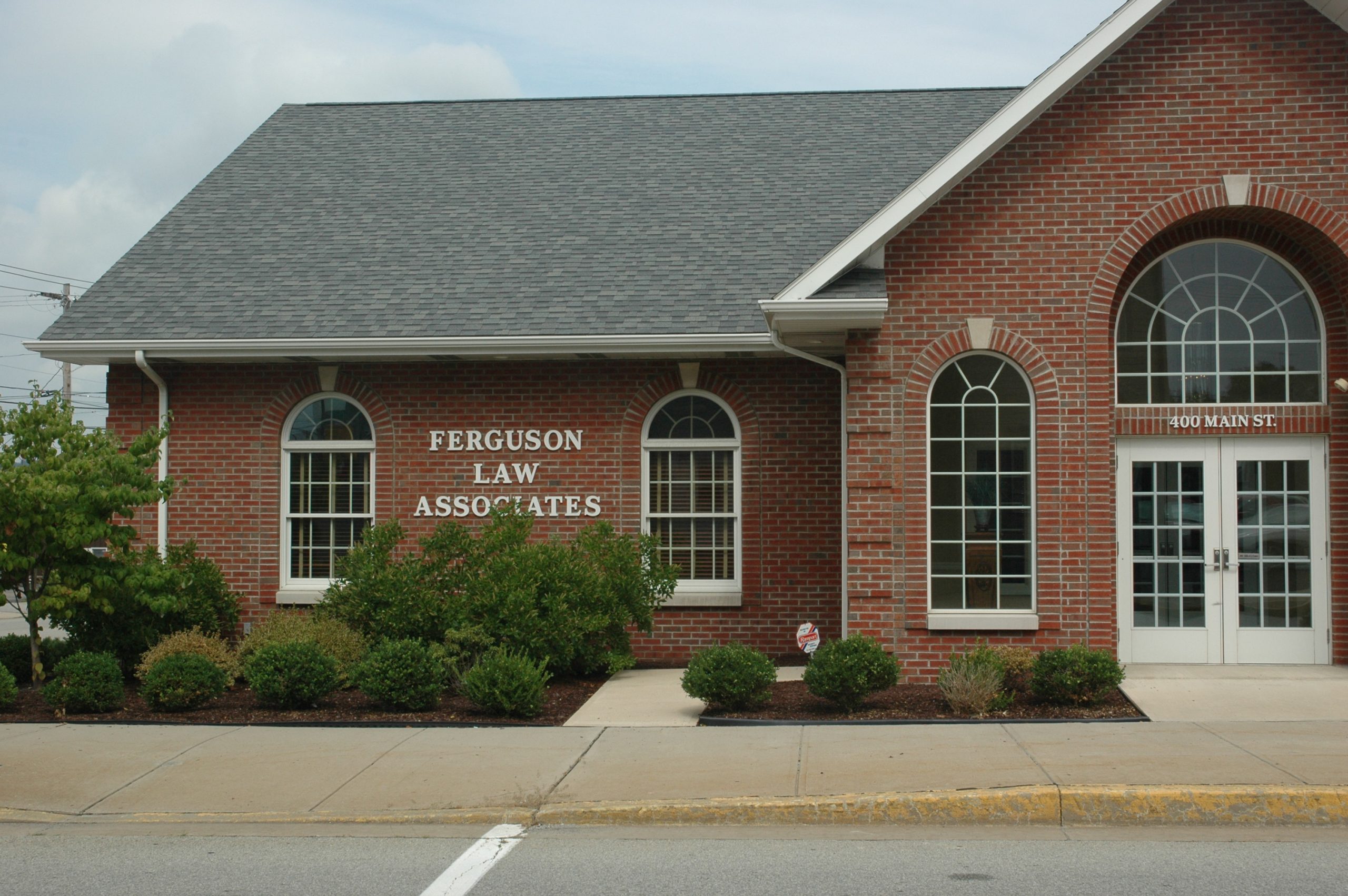 Ratings and Reviews from our Clients and Peers
Scroll to see more testimonials or visit our Google and Facebook Review pages
Mike Ferguson is an amazing stand out attorney. His caring, selfless, and devotion truly make him stand out from others. The professionalism he held both in and out of the courtroom was unmatched. I can't say enough about Mike and would recommend him to anybody in need without a question during the difficult times they face.

After my husband was involved in a serious car accident, Mike Ferguson was recommended to me by a friend who happened to be a police officer. It was the best move I could have made as Mike handled everything from A to Z. Mike kept in touch throughout the whole process and resolved our case with a generous settlement in a short period of time.

Mike Ferguson is an amazing stand out attorney. His caring, selfless, and devotion truly make him stand out from others. The professionalism he held both in and out of the courtroom was unmatched. I can't say enough about Mike and would recommend him to anybody in need without a question during the difficult times they face.

Mike Ferguson is a rockstar. Confident, compassionate, and very knowledgeable in law. His roots run deep and with many family members in the field so his foundation is strong. He takes a very unfortunate and uncomfortable situation and turns it around for the best possible outcome. Highly recommend.

Mike Ferguson has been an annual presenter of approved Continuing Legal Education courses to our 500 plus members since 1998. In fact, no other attorney in Westmoreland County has presented more accredited courses than Mike has. Mike's presentations are always well attended and well received by our members. "Mike consistently grades out as 'excellent' in all categories, including, knowledge of subject matter, preparation and delivery. He's always very straight forward, easy to understand, and he never hesitates to take questions or to stay late to offer advice to our members about their own cases.

Having both been raised by fathers who were police officers and being familiar with many local attorneys, we did not hesitate to hire Mike Ferguson to represent us when we were involved in a serious car accident. We knew Mike had a reputation for being the best and he didn't let us down. Mike did a super job with our case and we couldn't have been happier with the result. Anyone needing quality legal representation should consider contacting Mike Ferguson.

As an attorney who has been practicing law in Westmoreland County for over 25 years, I know which attorneys are the best in their fields.  That's why I never hesitate to recommend Mike Ferguson to anyone who's been involved in a serious accident.  Mike is widely recognized by his peers as an expert in personal injury and auto accident cases.  I have referred many cases to Mike over the years and he has never failed to produce quality results for our clients.

Kelly has been a God send for what is one of the worst life events a person can experience; divorce.  I knew the first time I met her that she was going to fight the fight for me.  Kelly has been strong for me yet very sensitive to my situation.  She is smart, proactive, and trustworthy.  She has also been patient and understanding.  I feel like I have a partner and am not alone in this struggle to be free of an abusive husband and prepared to start my new life as unscathed as possible. I recommend Kelly highly!

Kelly was my divorce lawyer for my very messy divorce. She was so knowledgeable and acted fast to help me come out on top. She was able to make sure that everything was thought of, not only at the present time but the future for me and my twin boys. Divorce is hard, but she helped make it easier! I thank her every

 

day for how she helped me and my children. She is an amazing lawyer!!

I have referred dozens of personal injury and criminal defense clients to Mike Ferguson over the years with successful results across-the-board. 

I felt that Kelly was/is very trustworthy. She was always available when I had a question.....very

,

 very satisfied with my service.

"

 

I have referred numerous personal injury cases to Mike Ferguson over a period of many years, both large and small. Without exception, Mike has brought every case to a successful conclusion. Mike seems to put the same effort into the small, more difficult cases as he does with the larger ones. One case in particular that I referred to Mike involved the wrongful death of an older gentleman. The insurance coverage limits were relatively low and there were fairly complicated subrogation issues involved. In addition, the case involved a family which was somewhat dysfunctional. Mike took the case on and handled it more efficiently than I thought would be possible and brought it to a successful conclusion. Mike is very good about keeping me updated as to the progress of the cases I refer to him and is responsive to any questions or comments that I may have. Mike's reputation as an experienced trial lawyer speaks for itself. When I refer a case to Mike, I have every confidence that the matter will be held in a professional and efficient manner. I plan to continue to refer my personal injury work to Mike in the future.

 

 

I have known Mike and his family for over 30 years.  We went to law school at Pitt and then started our careers as prosecutors in the Westmoreland County District Attorney's Office.

 

From the beginning Mike has been well prepared, diligent in his work and responsible. He is now a seasoned negotiator with a long history of proven results. He is rigorous in his work ethic and straightforward and honest with his clients and other attorneys.  He has common sense and cares about his clients. 

 

I retained Attorney Eshelman as the result of a recommendation and was pleased to have my divorce handled in such a professional and expeditious manner. She kept me informed every step of the way and laid out my options in carefully explained detail. We discussed pros and cons and, after an appropriate period of time, I was able to make the decision that was best for my situation. Most impressive was her level-headed, logical approach to my case. I appreciated her candor and practicality and couldn't be more pleased with the process and outcome of an emotional and unfortunate situation.

I have worked with Mike and referred cases to him to handle for our client's.  Mike always does an efficient job in handling our cases and we hear nothing but good comments from our client's and how glad they were that we referred them to Mike for the various issues which my office does not handle.  We look forward to continuing working and referring cases to Mike feeling confident in knowing that our clients are well taken care of

.

 

Our family cannot thank Kelly Eshelman enough, for the lengths she had gone through in our child custody case. We were able to come to a resolution without having to go to trial.

 

We appreciate all you've done for us! I HIGHLY recommend Kelly Eshelman at Ferguson Law!

 

Having served as a police officer for over 25 years I have had many opportunities to see attorneys in action both in the court room and behind the scenes.  That's why, when my wife and I were seriously injured in an automobile accident, we hired Mike Ferguson to represent us.  I knew that Mike would achieve the best possible result for us. Mike did a super job with our case and we were very pleased with the outcome.  Anyone who needs an attorney for a personal injury claim or to defend against criminal charges can't go wrong with Mike Ferguson.

As an attorney who has been practicing law on the Federal, State, and County level for nearly 40 years, I have learned to recognize a good lawyer when I see one.  That's why I highly recommend Attorney Mike Ferguson to any of my clients or friends who have been involved in a serious accident.  Mike's reputation as one of the best personal injury and wrongful death attorneys in Westmoreland County is well deserved.

I don't think any words I can say would express exactly how grateful I am that Attorney Kelly Eshelman came into my life. Kelly was recommended to me by a colleague of hers who knew the complexity of my divorce and custody case and who knew that Kelly was the right person to take on such a task. 

 

The weavings of my case involved an ex-husband teaming up with my own parent against me in court and their counsel being a well-known name in Westmoreland County. It's said to be one of the most damning things when one's own parent will testify against them and that is exactly the uphill battle that Kelly and I faced together. The motives of the testimony against me were not honest nor in the best interest of my children. Kelly could see right through the selfish intentions and false accusations being spewed by the other parties. 

 

Kelly was fair and upfront with me when she saw areas that I was lacking and coached me on what I needed to fix within myself to win my case, but to also be the best mom I could be. She was the essential piece of my complex puzzle that I needed to win. Her experience includes being a guardian ad 

litum

 in the court system which means she is always fighting for the best interest of the child, which was important to me being that I was up against people who simply wanted to "win." My children being safe, happy, and healthy was always her priority. 

 

Kelly helped me immensely in gaining custody of my children and also in winning when it came to domestic relations and child support issues. I don't believe that I would have been set up for success in such a challenging situation with anyone else by my side in the courtroom. My family and I will forever be appreciative of Kelly's drive to fight for what is right, her relentless determination for justice, and her acute awareness of the impact that her cases have on her clients both emotionally and financially. 

 

Attorney Eshelman has impeccable respect of the community and her colleagues, which is how I ended up in her inbox asking for her help. My gratitude and admiration for Kelly is endless and I will forever recommend her to anyone who feels like they are fighting a losing battle because if you are, Kelly can change that for you.